Bonding
Renew Your Perfect Smile
For chips and cracks in your smile that aren't affecting the overall health of your teeth, dental bonding in Marietta, GA, and the Kennesaw and Dallas, GA, areas is a great option for renewing your perfect smile.
A composite is used to gently fill the space in a crack or to repair small chips. Insight Dental is a state-of-the-art dental office that is equipped to make your smile whole and complete once again. Whether you are fixing chips or cracks, replacing one tooth or several teeth, we have you covered with our cosmetic dentistry services!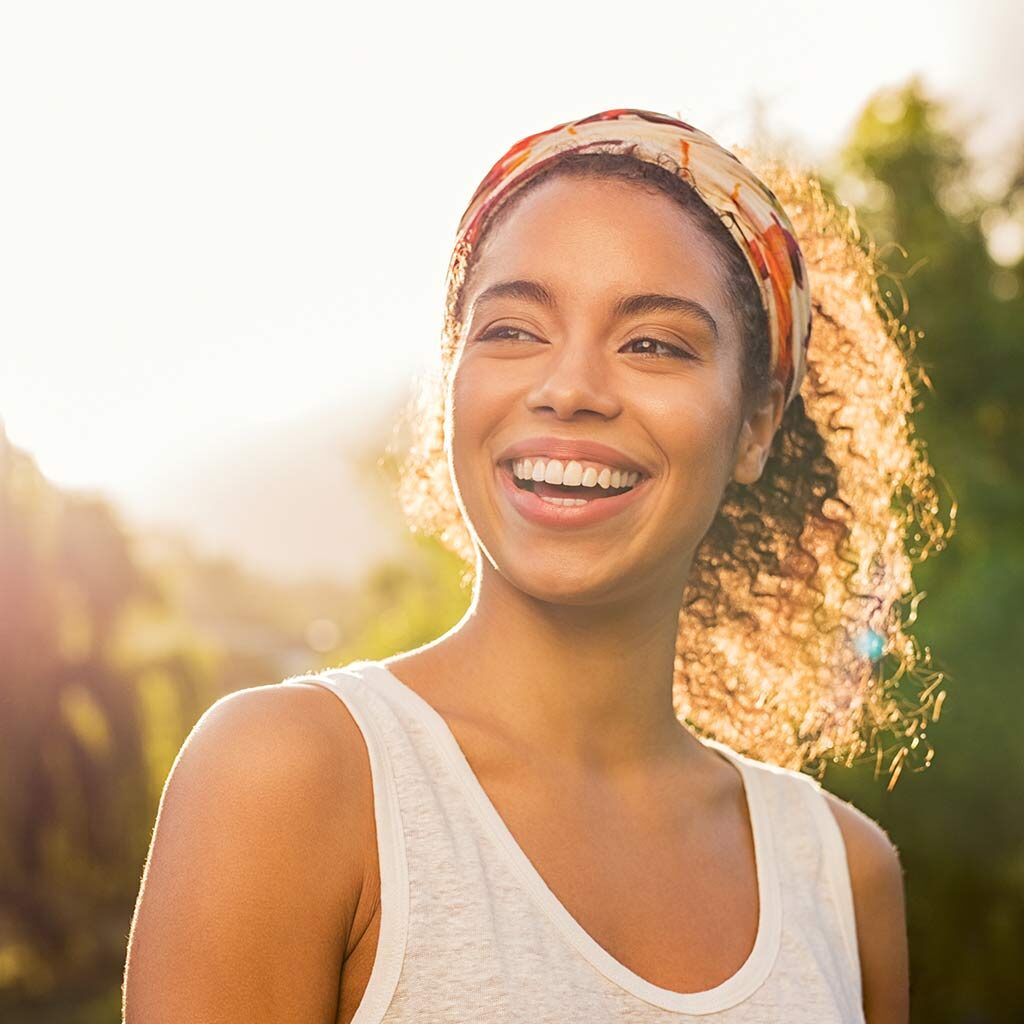 What Is Dental Bonding?
Dental bonding is one of our many cosmetic dental treatments to help enhance the look and health of your teeth. Bonding uses a composite to repair your teeth, and we can also use porcelain dental bonding as a metal-free alternative to replace outdated silver fillings. If your teeth are discolored, stained, chipped, or broken, cosmetic dental bonding might just be the perfect solution.
Is Dental Bonding Right for You?
The process of cosmetic dental bonding uses a natural-looking, tooth-colored resin to adhere to the enamel of your tooth, which is then activated by a special curing light to fully harden the resin. Bonding does not involve any preparation prior to its use, so the entire procedure can often be completed in one visit. For this procedure, Dr. Johnson will prepare a resin that perfectly matches your tooth color. Once the bonding process is complete, you are free to resume your normal eating and drinking habits, as well as your regular oral hygiene regimen.
---
Contact Us for Dental Bonding in Marietta, GA & the Kennesaw & Dallas, GA, Areas
To experience our 5-star-rated dental care, schedule your New Patient Appointment today by calling (770) 422-5614. You may also use our convenient online form. Your appointment includes the following:
Discuss Your Goals
Thorough Exam
Digital X-Rays
Professional Cleaning
During your appointment, we will take the time to explain our treatment process, flexible payment options, aftercare instructions, and answer any questions you have. We look forward to bringing out your best smile!