Optimizing Facial Growth
Preventive Treatment for Your Healthiest Smile
Setting yourself up for a lifetime of optimal oral health includes the proper alignment and symmetry of your smile, jaw, and face. Guiding the growth and development of your jaw and teeth can prevent dental issues such as crowded or misaligned teeth and airway issues that can impact your ability to breathe normally. That's why our approach to dental care in Marietta, GA, and the Kennesaw and Dallas, GA, areas includes focusing on optimizing your facial growth.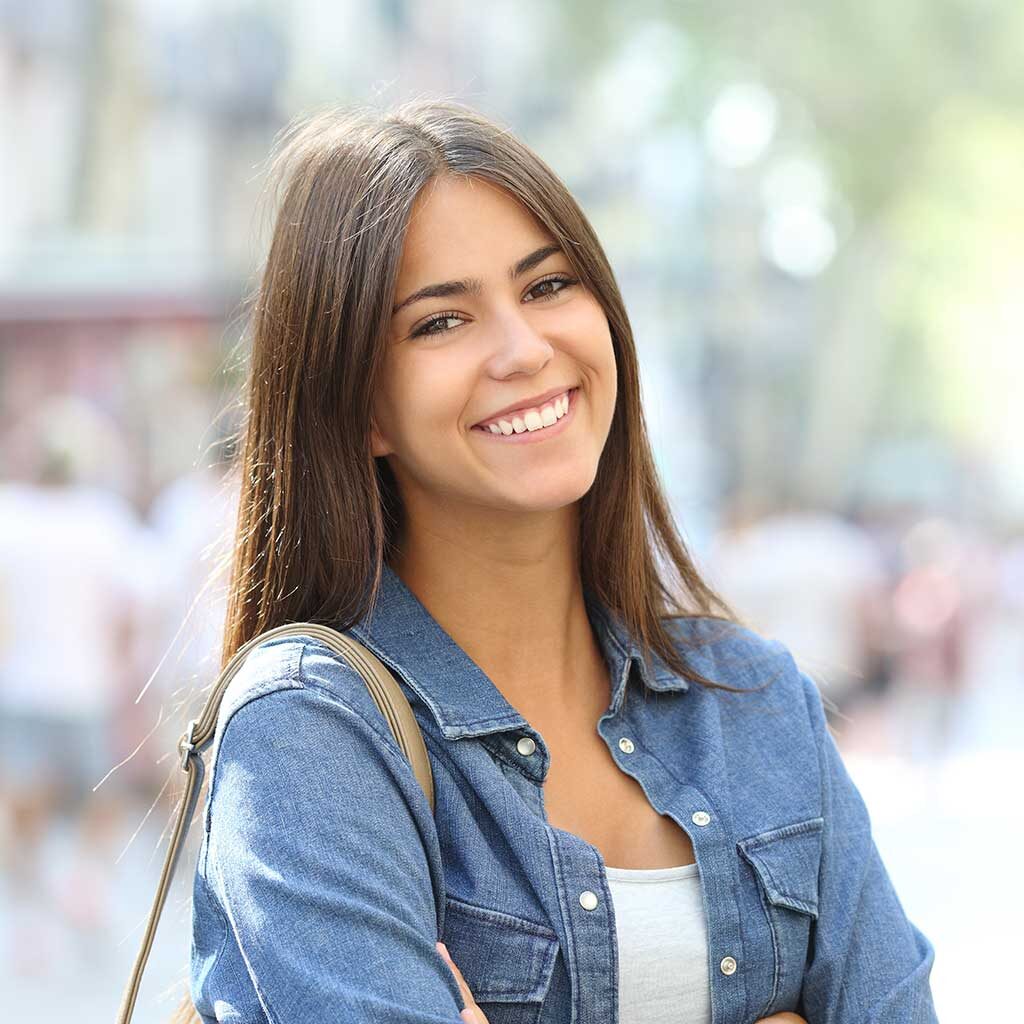 Our Approach
At Insight Dental, we understand that each patient has different needs. We take into account your facial structure, jaw alignment, and your bite in order to maximize your jaw growth and development. Having helped over 10,000 patients, Dr. Johnson is able to envision your perfect, healthy smile based on your unique make-up and provide you with various treatment options - including options that let you avoid braces. When Dr. Johnson takes your facial structure, jaw alignment, and bite into consideration, you can trust that your smile will be healthy, beautiful, and long-lasting.
Treatment Options
Dr. Johnson's approach to optimizing facial growth includes the following treatment options:
ALF Appliance - The ALF (Advanced Lightwire Functionals) Appliance advances the lower jaw bone and muscle function to effectively improve your oral posture and promote proper breathing. The wire appliance is custom-made to your specific needs and is removable.
Myobrace - Myobrace is a personalized treatment that prevents crooked teeth from forming. Braces have long been the "go-to" way to straighten teeth. However, recent research shows that crooked teeth and poor jaw development are not caused by genetic factors. Myobrace is a new, unique solution that focuses on solving underlying issues. Compared to traditional braces, Myobrace is less invasive and causes less pain. It's been used by dentists and orthodontists in over 100 countries around the world.
Schedule your appointment today to get started on the journey to your optimal oral health and most confident smile.
---
Learn More About Optimizing Your Facial Growth in Marietta, GA & the Kennesaw & Dallas, GA, Areas
To experience our 5-star-rated dental care, schedule your New Patient Appointment today by calling (770) 422-5614. You may also use our convenient online form. Your appointment includes the following:
Discuss Your Goals
Thorough Exam
Digital X-Rays
Professional Cleaning
During your appointment, we will take the time to explain our treatment process, flexible payment options, aftercare instructions, and answer any questions you have. We look forward to bringing out your best smile!