Veneers
High-Quality Treatment to Repair Your Teeth
If you want to repair your chipped, broken, or discolored teeth, veneers may be the right solution for you. Veneers may also be a good choice for you if your teeth aren't responding to teeth whitening treatments. You can feel confident knowing that your perfect smile is only a few visits away when you choose Insight Dental for your veneers in Marietta, GA, and the Kennesaw and Dallas, GA, areas.
While not every tooth is a candidate for cosmetic dentistry, Dr. Johnson will answer your questions and go over all your options. Our patients particularly appreciate the fact that we use only high-quality veneers which fully preserve each tooth's original surface.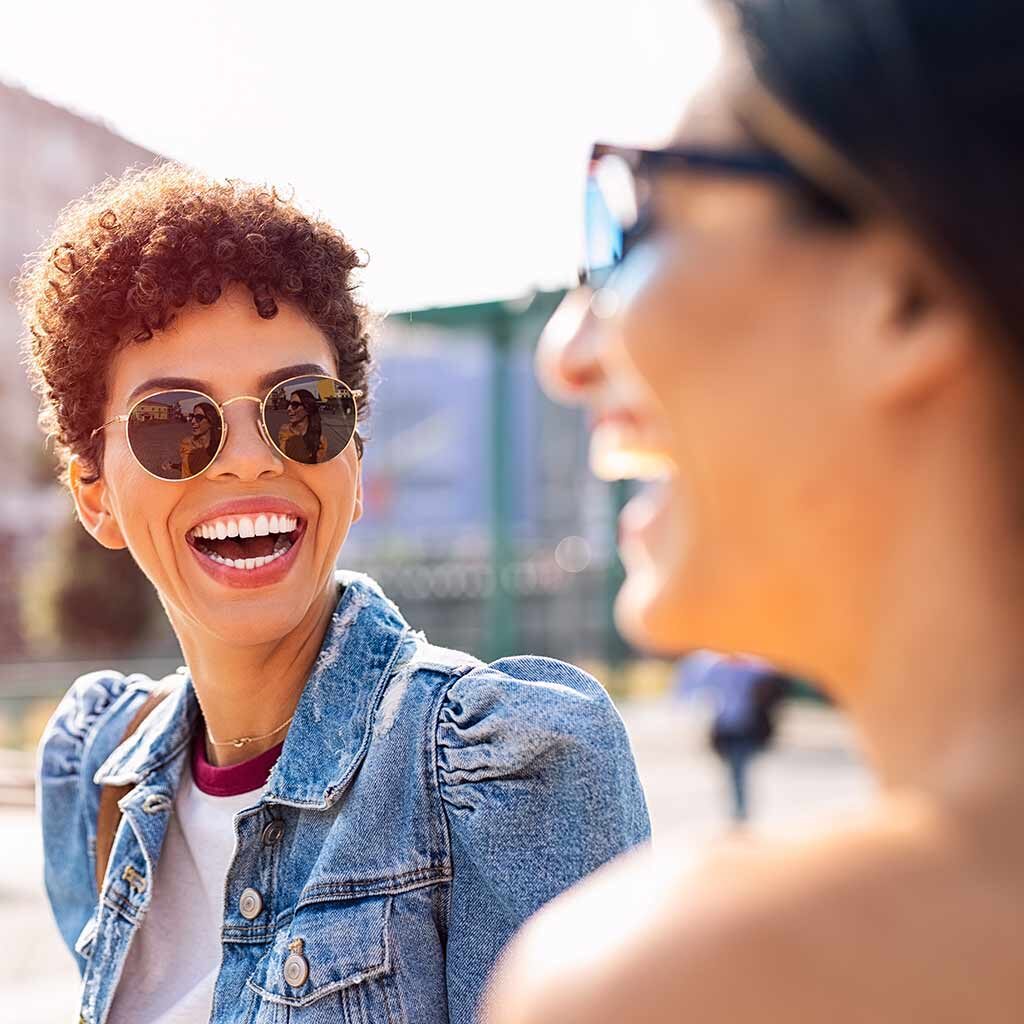 What's the Difference Between Veneers & Bonding?
Veneers are made out of an ultra-thin coating of porcelain that more closely resembles the "life-like" appearance of a natural tooth. The bonding process, on the other hand, applies a "tooth-colored" plastic material to the tooth, followed by a special ultraviolet light or laser to harden the plastic resin. While bonding is often a good choice for many patients, the plastic resin can eventually become discolored by beverages like red wine or coffee, while the porcelain material is generally more durable and stain-resistant.
Maintaining Your Veneers Is Easy
Don't worry, veneers may sound intimidating, but the dental care required is as simple as your regular brushing and flossing routine for your original teeth. Dr. Johnson will also recommend a non-abrasive fluoride toothpaste to properly clean and polish your teeth without damaging the porcelain material. Although veneers are stain-resistant, it is better that you avoid anything that can cause stains, like wine, coffee, and tobacco, to maintain your smile. Veneers can last for years when cared for properly.
---
Ask About Your Smile Makeover With Veneers in Marietta, GA & the Kennesaw & Dallas, GA, Areas
To experience our 5-star-rated dental care, schedule your New Patient Appointment today by calling (770) 422-5614. You may also use our convenient online form. Your appointment includes the following:
Discuss Your Goals
Thorough Exam
Digital X-Rays
Professional Cleaning
During your appointment, we will take the time to explain our treatment process, flexible payment options, aftercare instructions, and answer any questions you have. We look forward to bringing out your best smile!