Reviews
5-Star-Rated Dental Office
With over 10,000 beaming smiles transformed, we have received numerous Insight Dental reviews praising our friendly atmosphere and state-of-the-art dental treatments. Take a look at what our patients have to say about their experiences at our Marietta, GA, dental office!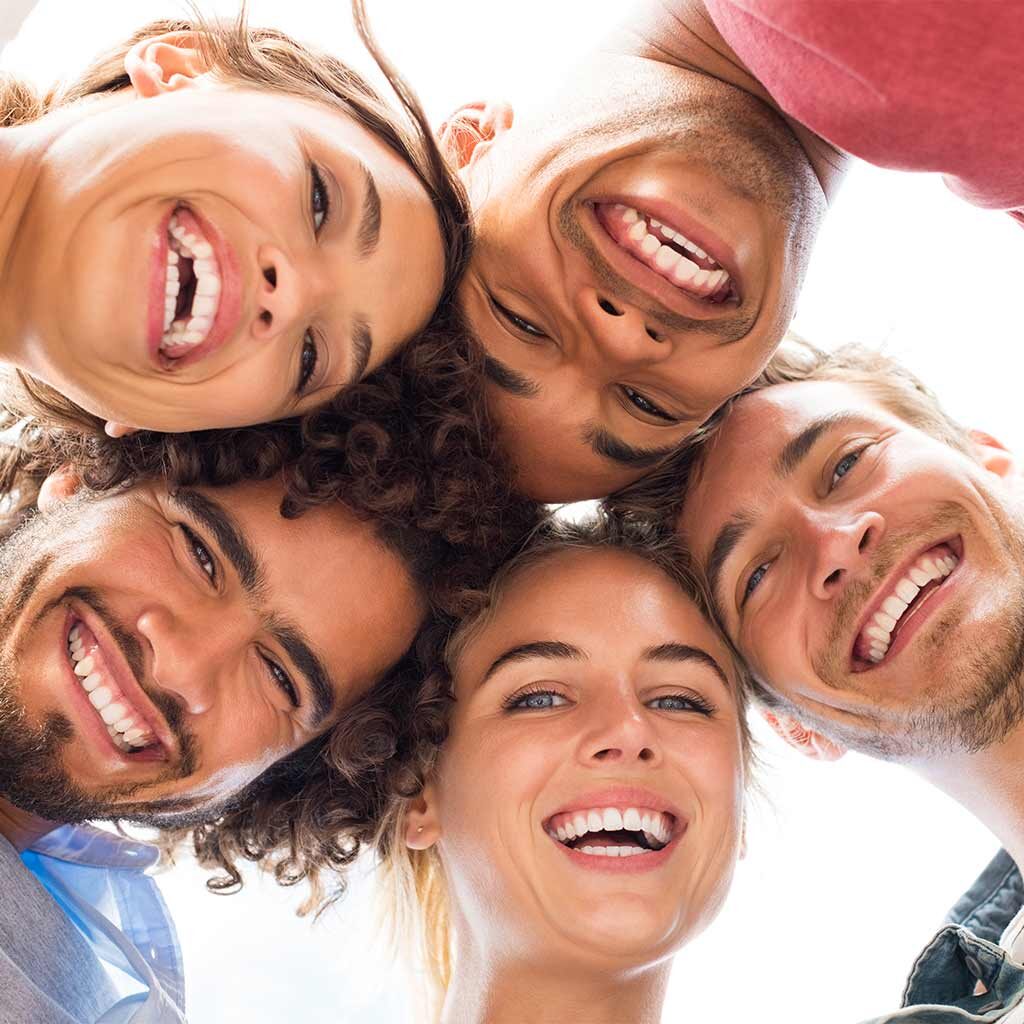 Everyone at this clinic is amazing! They are very polite, calm, and welcoming. I would strongly recommend this place for your dental hygiene. Also, their rates are reasonable and make sense.

— Payal P.
I just love these ladies! Right from the start, entering the lobby, you are greeted by two smiling faces. Had my cleaning today. The hygienist was very thorough in her cleaning, along with her explanation of her procedure. Took her time explaining answers to all my questions. Dr. Johnson is just the BEST! I had some additional questions concerning the alignment of my teeth. Dr. Johnson went online to show me before and after pictures of adults having a pallet expander. After a detailed conversation, I decided this was right for me. Dr. Johnson had my mouth scanned right then to get my expander made. I'm so excited to finally be able to fix the misalignment using a pallet expander and InvisalignⓇ. I look forward to comfortably smiling in my future. I highly recommend this office as they take their time in all their explanations and never have I felt pressured into a procedure.

— Linda S.
The whole staff was so professional, kind, and even fun! Made my experience so easy and enjoyable. Abbie was the most gentle and quick dental hygienist I've ever experienced! Made getting my teeth cleaned so easy.

— Bobby A.
I had a really nice experience with the entire team at Insight Dental. Everyone was so warm from the moment I walked in the door. Dr. Johnson is incredible, very knowledgeable, and took the time to walk me through the entire procedure prior to beginning. Would highly recommend Dr. Johnson and her team at Insight Dental - 5 stars across the board!

— PJ S.
Best dental office around. I've had extensive work done here. The doctor was thorough and explained everything along the way. I felt like she actually cared! The staff was so accommodating and made my visit easy. I look forward to my next appointment.

— Michael S.
Is going to the dentist a great way to remind yourself what a coward you are? It won't anymore! I can not express how amazing this place is. Extremely knowledgeable, friendly, and an all-around great place.

— Cyn C.
I was a brand new patient. Beth and Dr. Johnson were very welcoming. They both took the time to explain functions of the mouth and corrections that could be made for a overall better oral health. 5 stars!

— Mar J.
I brought my five-year-old daughter here for the first time and we had a fabulous experience - what a wonderful practice! Abbie, the RDH, was so friendly, professional, and efficient. She made my daughter feel so comfortable. Dr. Johnson is personable, informative, and clearly an expert in her field. So happy to find our dentist in our new neighborhood!

— Whitney S.
Amazing place. They make you feel like you're family and not just a patient. They always reach out to follow up and see how things are going. Abbi, the hygienist, is great! She knows what she is doing and is very proficient in her job. Dr. Johnson and her assistants are equally as great. Dr. Johnson is easy to talk to and really takes your concerns into consideration. Lastly, the front staff ladies are super professional and welcoming. Overall, it's been a great experience. Would recommend this place to anyone.

— Michael P.
I can honestly say I love Dr. Johnson and her staff! The best experience I have ever had from a Doctor/Staff! I had quite a bit of work done, and they treated me like family. Extremely professional, kind, and caring! I highly recommend them!

— Michelle M.
Dr. Johnson has honestly been life-saving throughout this process. I had major surgery and she guided me throughout the entire process, never failing to ensure she is there if I need anything. I have had a rough recovery and it's been emotional but because of her, I have been able to keep my head up through it all. I am so beyond happy I chose Insight Dental as Dr. Johnson and the entire staff always goes above and beyond to make me feel at home. I had a hard time finding a dentist I was happy with and now I can't imagine going anywhere else. I would recommend them/her to anyone and everyone. Thank you to all of their staff for their help and support all the time.

— Taylor H.
I have been to many dental offices over the years. These people are extremely passionate and knowledgeable about their work and they are not just there to push patients in and out the door. Everyone I encountered was so personable and invested in figuring out my dental care plan. Not a "corporate office" feel at all. Highly recommend.

— Sarah G.
Dr. Johnson is an amazing practitioner with a bedside manner that is among the best. I have worked 911 EMS for almost 20 years and my smile is a tool used to gain trust with my patients, but it has become much worse, thanks to medications and bad dental experiences in the past. I feel that with the plan Dr. Johnson has for my life, I may get back my smile for the first time in over 20 years.

— Seth S.
These guys are lifesavers. I chipped my tooth last night, and nobody around my side of town was available. I was referred to Insight Dental and called at 11:15 am, and was in the office by 1 pm. The staff walked me through the process. They helped me make a decision and got my tooth fixed. 5 stars all the way.

— Horacio T.
Great experience all around. Megan was great from the moment I arrived. She discussed my treatment thoroughly and was very caring. I was able to have my issue addressed the same day. That is rare in today's busy world! The entire staff was very welcoming. Thank you so much, Insight Dental! You guys are amazing!!

— Scotie H.